Certificate
Our product materials are CE, SGS, REACH, and RoHS approved.
E Mark Quality:
We have E Mark for all major items, including H1, H3, H4, H7, G40 (R2), B35 (S2), S25, Festoon, G18, etc, for both 12V and 24V.
We have many more E Mark certificates for other items, and welcome your inquiry.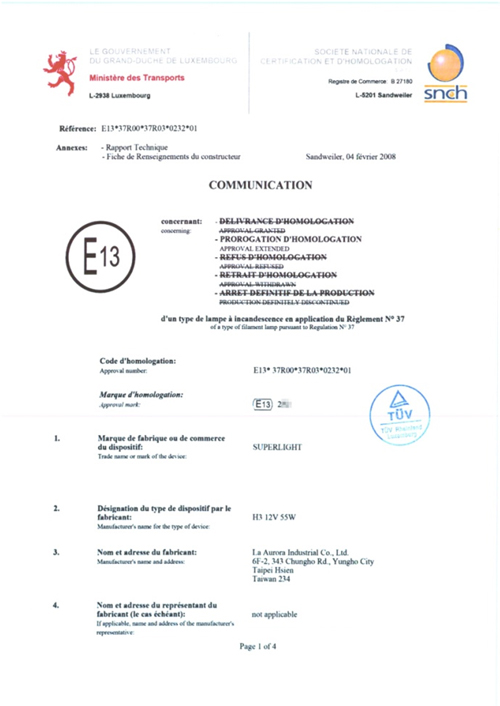 E13 H3 12V 55W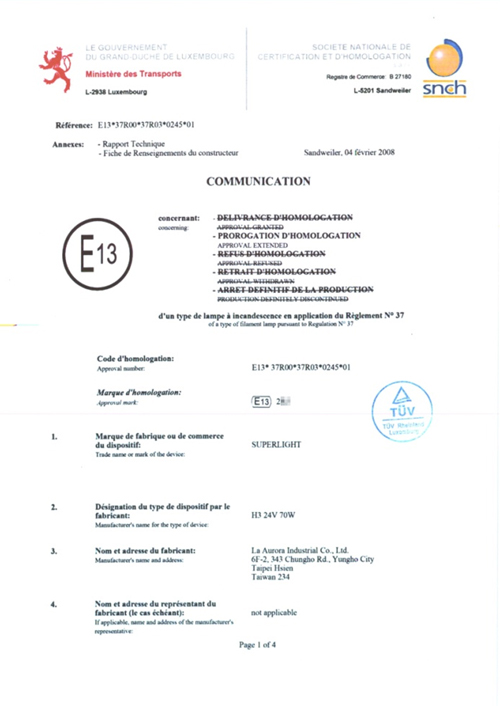 E13 H3 24V 70W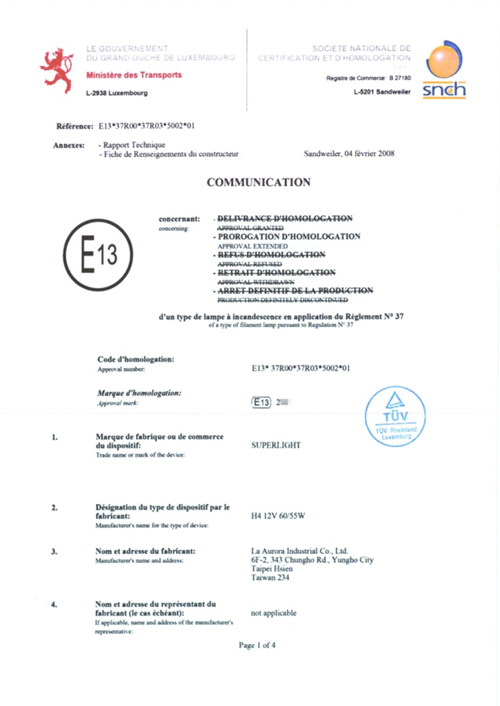 E13 H4 12V 60-55W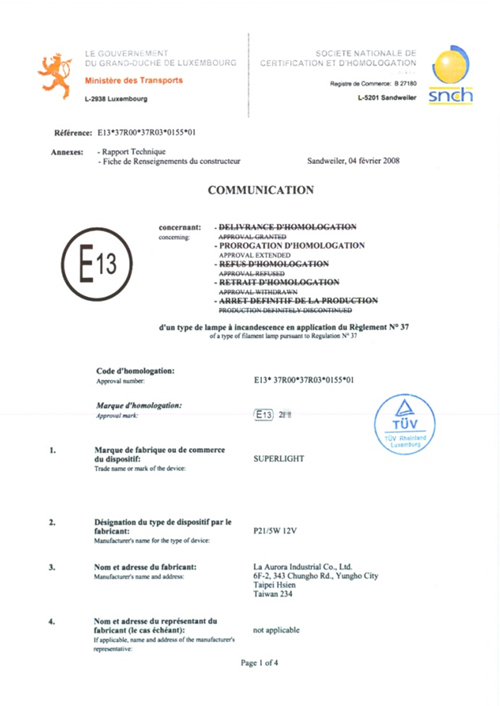 E13 P21-5W 12V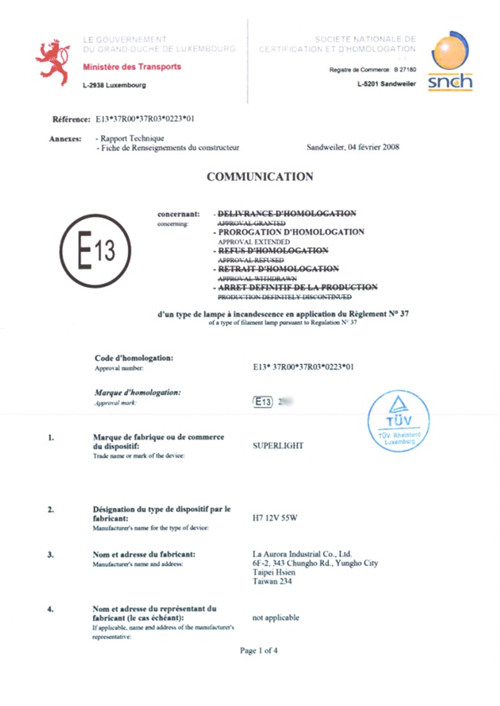 E13 H7 12V 55W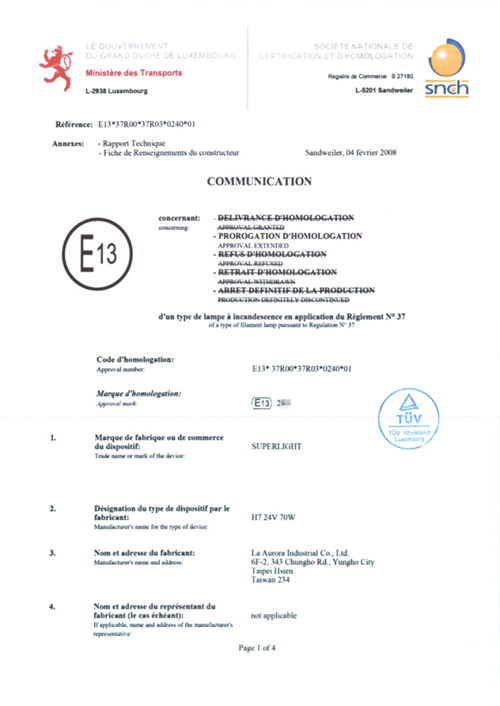 E13 H7 24V 70W