Certificate
Our product materials are CE, SGS, REACH, and RoHS approved.
E Mark Quality:
We have E Mark for all major items, including H1, H3, H4, H7, H8, H9, H11, 9005, 9006, G40 (R2), B35 (S2), S25, Festoon, G18, 3157, etc, for both 12V and 24V.
We have 35 E Mark certificates for other items. Your inquiry is welcome.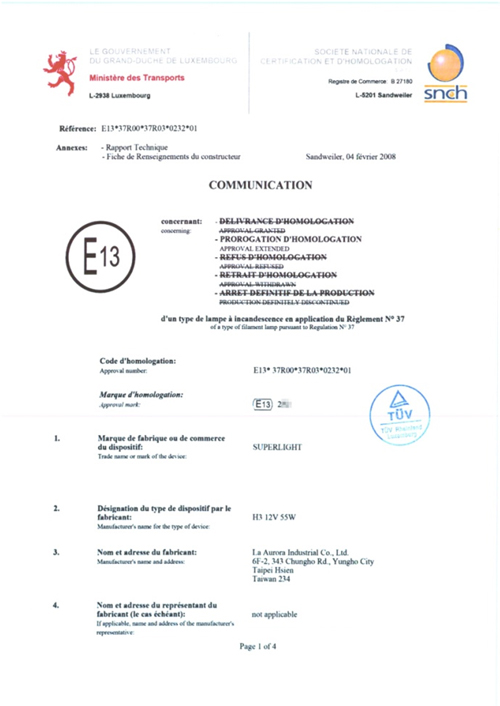 E13 H3 12V 55W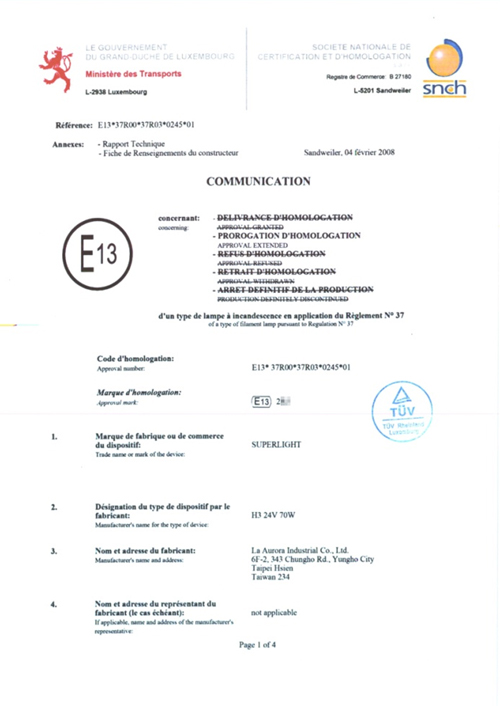 E13 H3 24V 70W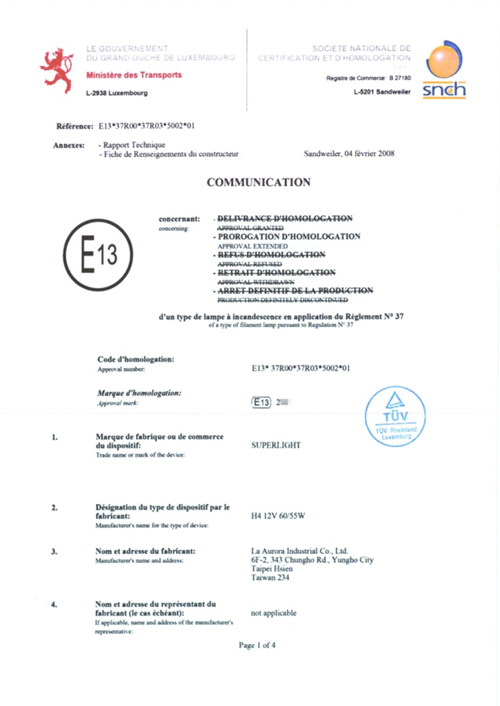 E13 H4 12V 60-55W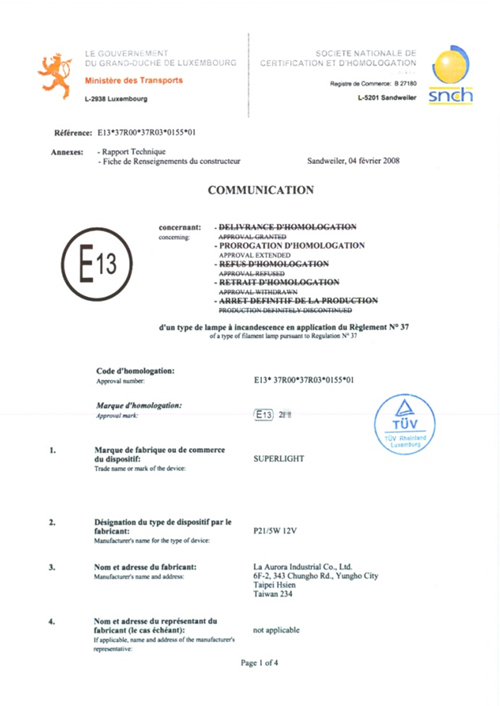 E13 P21-5W 12V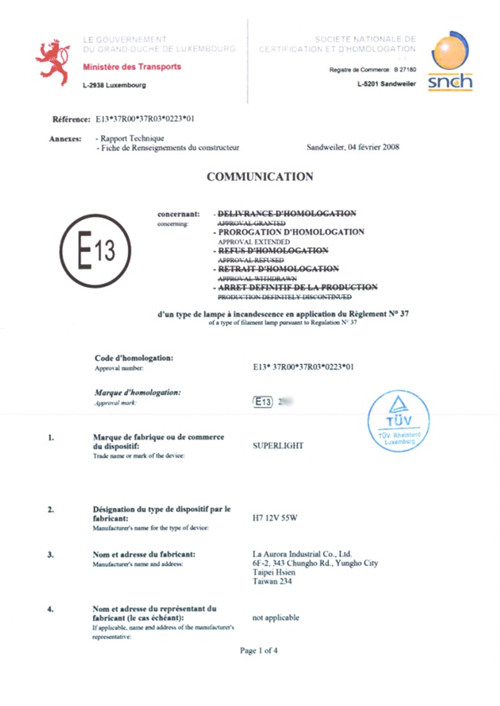 E13 H7 12V 55W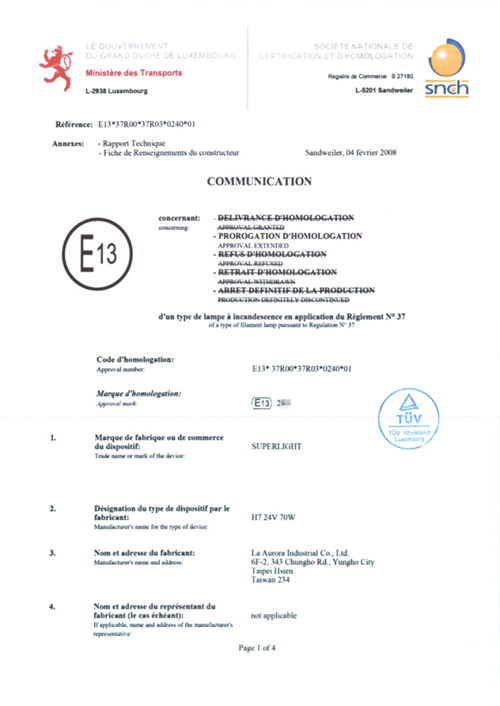 E13 H7 24V 70W